North Dakota CORPORATE TEAMBUILDING EVENTS, SEMINARS, ACTIVITIES & WORKSHOPS
Team Building in North Dakota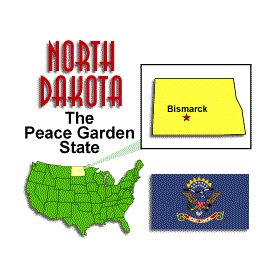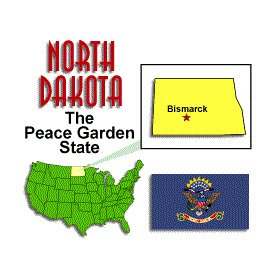 Professional Teambuilding provides your team the most powerful corporate team building events, team building seminars, team building activities and team building workshops available at your venue or ours in North Dakota, throughout the United States & around the world.
Choose a North Dakota Teambuilding Location
Choose from the following North Dakota locations and venues or let us know where you would like to have your event.
Bismarck Corporate Team Building – North Dakota
Fargo Corporate Team Building – North Dakota
Grand Forks Corporate Team Building – North Dakota
Mandan Corporate Team Building – North Dakot
Minot Corporate Team Building – North Dakota
Whether your business is located in North Dakota or you are planning an offsite in the The Peace Garden State, Professional Teambuilding will help you make your event a success.
Choose a Team Building Activity
Choose from the most cutting edge content and the most exciting team building activities & themes. We are here to serve you and to unleash the unlimited potential within your team. Reach out, call or email and let's get started!
Facts about North Dakota
A Great Team Building Location
On March 2, 1861, President James Buchanan signed the bill creating the Dakota Territory, which originally included the area covered today by both Dakotas as well as Montana and Wyoming. Dakota is the Sioux Indian word for "friend". Beginning about 1877, efforts were made to bring Dakota into the Union as both a single state and as two states. The latter was successful and on November 2, 1889, both North and South Dakota were admitted. Since President Benjamin Harrison went to great lengths to obscure the order in which the statehood proclamations were signed, the exact order in which the two states entered is unknown. However, because of alphabetical position, North Dakota is often considered the 39th state.
North Dakota is also know as the Peace Garden State because The International Peace Garden straddles the international Boundary between North Dakota and the Canadian province of Manitoba. In 1956 the North Dakota Motor Vehicle Department, on its own initiative, placed the words Peace Garden State on license plates; the name proved so popular that it was formally adopted by the 1957 legislature.
Famous people from North Dakota include:
Elizabeth Bodine - Humanitarian.
Gen. George Armstrong Custer and the 7th Cavalry were stationed at Fort Abraham Lincoln outside Mandan. In 1876, they left on the journey that ended at the Battle of the Little Big Horn.
Phil Jackson - Basketball player and coach; grew up in Williston and played college basketball for the University of North Dakota.
Norman Kittson - Fur trader and transportation entrepreneur. His ventures helped open the Red River Valley to settlement.
Louis L'Amour - Author known for his vivid descriptions of frontier life; grew up in Jamestown.
Peggy Lee - Singer; born in Jamestown.
Meriwether Lewis and William Clark - led the Corps of Discovery through North Dakota, where they spent the winter of 1804-1805 near Washburn at Fort Mandan.
Cliff Fido Purpur - First North Dakota native to become a National Hockey League player; born in Grand Forks.
Teddy Roosevelt - Ranched near Medora and credited his Badlands experience from 1883-1886 for molding him into a president.
Sacagawea - Shoshoni Indian woman who, with her husband Toussaint Charbonneau, served as interpreter and guide for the Lewis & Clark Expedition.
Sitting Bull - Lived the last years of his life at Standing Rock Sioux Reservation, near Fort Yates.
Looking forward to working with you
North Dakota is a great location for team building, leadership, strategic planning & motivational events.
Call Professional Teambuilding so we can talk with you about the results you want to achieve and how we can help you achieve them.