Louisiana CORPORATE TEAMBUILDING EVENTS, SEMINARS, ACTIVITIES & WORKSHOPS
Team Building in Louisiana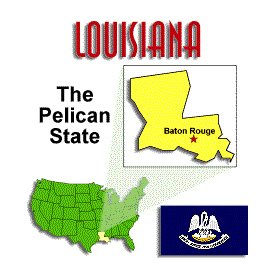 Professional Teambuilding provides your team the most powerful corporate team building events, team building seminars, team building activities and team building workshops available at your venue or ours in Louisiana, throughout the United States & around the world.
Choose a Louisiana Teambuilding Location
Choose from the following Louisiana locations and venues or let us know where you would like to have your event.
Baton Rouge Corporate Team Building - Louisiana
Bossier City Corporate Team Building - Louisiana
Lafayette Corporate Team Building - Louisiana
Lake Charles Corporate Team Building - Louisiana
Metairie Corporate Team Building - Louisiana
Monroe Corporate Team Building - Louisiana
Natchitoches Corporate Team Building - Louisiana
New Orleans Corporate Team Building - Louisiana
Shreveport Corporate Team Building - Louisiana
Whether your business is located in Louisiana or you are planning an offsite in the Pelican State, Professional Teambuilding will help you make your event a success.
Choose a Team Building Activity
Choose from the most cutting edge content and the most exciting team building activities & themes. We are here to serve you and to unleash the unlimited potential within your team. Reach out, call or email and let's get started!
Facts about Louisiana
A Great Team Building Location
Louisiana is also called the "Pelican State" after the Brown Pelican, which nests there. This bird has been a symbol of Louisiana since the arrival of early European settlers who were impressed with the Pelican's generous and nurturing attitude toward their young. Also found on the Great Seal of this state, the words "union", "justice" and "confidence."
In 1803 the United States paid France $15 million for the Louisiana Territory - 828,000 square miles of land west of the Mississippi River, nearly doubling the size of the United States. The lands acquired stretched from the Mississippi River to the Rocky Mountains and from the Gulf of Mexico to the Canadian border. Thirteen states were carved from the Louisiana Territory including, of course, the great state of Louisiana.
There is a rich diversity of peoples in Louisiana who currently number more than 4.5 million. They include the original Indian inhabitants, plus the descendants of a variety of settlers, among whom were the Acadians, Africans, English, French, German, Irish, Italians, Spanish, and West Indians and and now include almost every nationality on earth.
The state's principal agricultural outputs include seafood (It is the biggest producer of crawfish/crayfish in the world), cotton, soybeans, cattle, sugarcane, rice, poultry,eggs & other dairy products.
Its industrial outputs include chemical products, petroleum and coal products, food processing, transportation equipment, paper products, and tourism.
On August 29, 2005, Hurricane Katrina struck and devastated southeastern Louisiana, while damaged levees in New Orleans flooded the city. Estimates are that more than two million people in the Gulf region were displaced by the hurricane, with more than a thousand storm fatalities in Louisiana. The next month, southwestern Louisiana was struck by Hurricane Rita. In 2006 and beyond, Louisiana faces fiscal and social challenges that are unprecedented for any state in the history of the United States, yet the people are moving forward with courage, determination and focus.
Famous people from Louisiana include:
Louis Armstrong - Famous trumpet player & singer considered one of the best jazz musicians
Truman Capote - Novelist, Other Voices, Other Rooms & Breakfast at Tiffany's
Michael DeBakey - Doctor that developed the first artificial heart
Jerry Lee Lewis - Singer and pianist famous for songs like "Great Balls of Fire"
Looking forward to working with you
Louisiana is a great location for team building, leadership, strategic planning & motivational events.
Call Professional Teambuilding so we can talk with you about the results you want to achieve and how we can help you achieve them.