Kansas CORPORATE TEAMBUILDING EVENTS, SEMINARS, ACTIVITIES & WORKSHOPS
Team Building in Kansas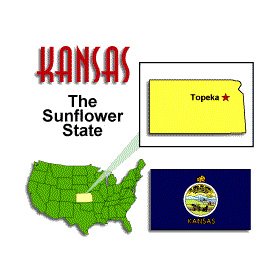 Professional Teambuilding provides your team the most powerful corporate team building events, team building seminars, team building activities and team building workshops available at your venue or ours in Kansas, throughout the United States & around the world.
Choose a Kansas Teambuilding Location
Choose from the following Kansas locations and venues or let us know where you would like to have your event.
Abilene Corporate Team Building - Kansas
Dodge City Corporate Team Building - Kansas
Emporia Corporate Team Building - Kansas
Hays Corporate Team Building - Kansas
Kansas City Corporate Team Building - Kansas
Lawrence Corporate Team Building - Kansas
Manhattan Corporate Team Building - Kansas
Shawnee Corporate Team Building - Kansas
Topeka Corporate Team Building - Kansas
Wichita Corporate Team Building - Kansas
Whether your business is located in Kansas or you are planning an offsite in the Sunflower State, Professional Teambuilding will help you make your event a success.
Choose a Team Building Activity
Choose from the most cutting edge content and the most exciting team building activities & themes. We are here to serve you and to unleash the unlimited potential within your team. Reach out, call or email and let's get started!
Facts about Kansas
A Great Team Building Location
Kansas, derived from the Siouan word Kansa meaning "People of the South Wind", is a Midwestern state well known as the home of Dorothy in the classic "Wizard of Oz." But it is also known for much more. Modern aviation owes a debt of gratitude to the state of Kansas for being home to many of the pioneers in flight. That soaring spirit still exists in Kansas today.
Kansas, as part of the Louisiana Purchase, was annexed to the United States in 1803 as unorganized territory and then entered the Union as a free state in 1861, making it the 34th state. Wyatt Earp, James Butler "Wild Bill" Hickok and William B. "Bat" Masterson were three of the legendary lawmen who kept the peace in rowdy frontier towns like Abilene, Dodge City, Ellsworth, Hays, and Wichita.
Unique landmarks in Kansas include: the disputed World's Largest Ball of Twine in Cawker City, begun in the 50's and still growing and Big Brutus, the World's second largest Electric Shovel resides in West Mineral.
The boyhood home of Dwight D. Eisenhower, the Eisenhower Library, and his grave are also located Kansas in Abilene. Other famous people associated with Kansas include:
George Washington Carver - A great scientist, educator and humanitarian
Gwendolyn Brooks - The first African American to win a Pulitzer Prize
Walter Chrysler - Founder of Chrysler Corporation in 1925
Bob Dole - United States Senator
Clyde Tombaugh - The astronomer who discovered the planet Pluto
William Lear - One of the outstanding pioneers of aviation
Walter Beech - Outstanding pioneer of aviation
Amelia Earhart - the first woman to fly solo across the Atlantic and the first person to fly solo across the Pacific
Clyde Cessna - One of the outstanding pioneers of aviation
William Purvis & Charles Wilson - Invented the helicopter in 1909
Looking forward to working with you
Kansas is a great location for team building, leadership, strategic planning & motivational events.
Call Professional Teambuilding so we can talk with you about the results you want to achieve and how we can help you achieve them.