Iowa CORPORATE TEAMBUILDING EVENTS, SEMINARS, ACTIVITIES & WORKSHOPS
Team Building in Iowa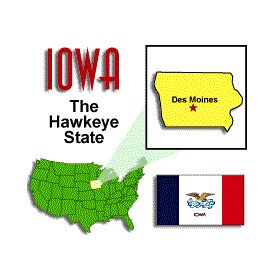 Professional Teambuilding provides your team the most powerful corporate team building events, team building seminars, team building activities and team building workshops available at your venue or ours in Iowa, throughout the United States & around the world.
Choose an Iowa Teambuilding Location
Choose from the following Iowa locations and venues or let us know where you would like to have your event.
Cedar Falls Corporate Team Building - Iowa
Cedar Lake Corporate Team Building - Iowa
Cedar Rapids Corporate Team Building - Iowa
Davenport Corporate Team Building - Iowa
Des Moines Corporate Team Building - Iowa
Dubuque Corporate Team Building – Iowa
Fort Dodge Corporate Team Building - Iowa
Iowa City Corporate Team Building - Iowa
Sioux City Corporate Team Building - Iowa
Waterloo Corporate Team Building - Iowa
Whether your business is located in Iowa or you are planning an offsite in the Hawkeye State, Professional Teambuilding will help you make your event a success.
Choose a Team Building Activity
Choose from the most cutting edge content and the most exciting team building activities & themes. We are here to serve you and to unleash the unlimited potential within your team. Reach out, call or email and let's get started!
Facts about Iowa
A Great Team Building Location
Iowa is the 29th state to join the Union. Probably from an Indian word meaning "this is the place" or "the Beautiful Land," Iowa shares its name with the Iowa River. The Iowa River was named after the Iowa Indians who lived in the territory. The tribal name "Ayuxwa" was spelled by the French as "Ayoua" and by the English as "Ioway." "Ayuxwa" means "one who puts to sleep." Today, Iowa is wide awake and the economy is booming.
Iowa is an exciting and interesting state with a population of nearly 3 million people. With two state nicknames, first the Hawkeye State, second the Corn-Hog State, Iowa's state motto is "Our liberties we prize and our rights we will maintain."
Home to a variety of agricultural and industrial business, Iowa is also known for its abundance of recreational locations.
Famous people from Iowa include:
Johnny Carson – King of late night TV
Carrie Chapman Catt - led campaign for 19th Amendment empowering women to vote
William "Buffalo Bill" Cody - Pony Express rider & Showman
Herbert Hoover - The 31st President of the United States
Fred Maytag - Founder of the Maytag Company
John Wayne - Actor who became famous for his hero image in western and war movies
Looking forward to working with you
Iowa is a great location for team building, leadership, strategic planning & motivational events.
Call Professional Teambuilding so we can talk with you about the results you want to achieve and how we can help you achieve them.