Indiana CORPORATE TEAMBUILDING EVENTS, SEMINARS, ACTIVITIES & WORKSHOPS
Team Building in Indiana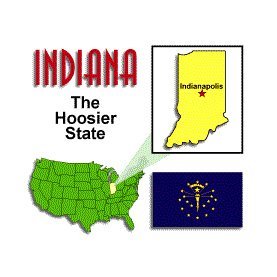 Professional Teambuilding provides your team the most powerful corporate team building events, team building seminars, team building activities and team building workshops available at your venue or ours in Indiana, throughout the United States & around the world.
Choose an Indiana Teambuilding Location
Choose from the following Indiana locations and venues or let us know where you would like to have your event.
Elkhart Corporate Team Building - Indiana
Evansville Corporate Team Building - Indiana
Fort Wayne Corporate Team Building - Indiana
Gary Corporate Team Building - Indiana
Indianapolis Corporate Team Building - Indiana
Muncie Corporate Team Building - Indiana
South Bend Corporate Team Building - Indiana
Terre Haute Corporate Team Building - Indiana
Valparaiso Corporate Team Building - Indiana
Whether your business is located in Indiana or you are planning an offsite in the Hoosier State, Professional Teambuilding will help you make your event a success.
Choose a Team Building Activity
Choose from the most cutting edge content and the most exciting team building activities & themes. We are here to serve you and to unleash the unlimited potential within your team. Reach out, call or email and let's get started!
Facts about Indiana
A Great Team Building Location
The great state of Indiana is the birthplace of Wilbur Wright, the inventor who, with his brother, brought the gift of flight to people around the world. Indiana is also the home state of a large number of astronauts, and many were educated at Indiana Universities. Neil Armstrong's Purdue class ring may be the only such object that has ever traveled to the moon and back.
Indiana, means the "Land of the Indians" and a resident of Indiana is called a Hoosier . The term is commonly accepted and employed at all levels of discourse by Hoosiers themselves, and is considered neither derogatory nor informal. The word Indianan, as either noun or adjective, is rarely used by or about natives of Indiana. The origins of the word Hoosier are unknown, but there are several hypotheses:
The most common belief is that the term was a greeting. When approaching a man's home in the frontier days, you would shout from afar, "Hello, the cabin!" to avoid being shot. The inhabitants would then shout back "Who'sh 'ere?" or who's there. As it got slurred together over time, the country folk came to be called Hoosiers.
It is also rumored that Indiana rivermen were so spectacularly successful in defeating or "hushing" their adversaries that they became known as "hushers" which was also mispronounced over time.
True to its motto, "Cross Roads of America" Indiana has more miles of Interstate Highway per square mile than any other state. The Indiana state Motto, can be traced back to the early 1800s. In the early years river traffic, especially along the Ohio, was a major means of transportation. The National Road, a major westward route, and the north-south Michigan Road crossed in Indianapolis. Today more major highways intersect in Indiana than in any other state. Indiana has made several significant contributions to the entertainment world as well as home state to: David Letterman, James Dean, John Mellencamp, David Lee Roth, Axl Rose, The Jackson 5/Michael Jackson, and Brady Bunch "mom" Florence Henderson.
Other famous people from Indiana include:
Larry Bird - Basketball Hall of Famer who led the Boston Celtics to three NBA championships
Jane Pauley - Television journalist that hosts Dateline
Kurt Vonnegut -Well-known author of books such as Slaughterhouse Five
Wilbur Wright – Inventor of Flight
Looking forward to working with you
Indiana is a great location for team building, leadership, strategic planning & motivational events.
Call Professional Teambuilding so we can talk with you about the results you want to achieve and how we can help you achieve them.