Illinois CORPORATE TEAMBUILDING EVENTS, SEMINARS, ACTIVITIES & WORKSHOPS
Team Building in Illinois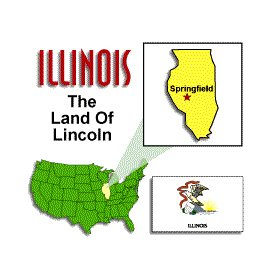 Professional Teambuilding provides your team the most powerful corporate team building events, team building seminars, team building activities and team building workshops available at your venue or ours in Illinois, throughout the United States & around the world.
Choose an Illinois Teambuilding Location
Choose from the following Illinois locations and venues or let us know where you would like to have your event.
Aurora Corporate Team Building - Illinois
Belleville Corporate Team Building - Illinois
Bloomington Corporate Team Building - Illinois
Carbondale Corporate Team Building - Illinois
Champaign Corporate Team Building – Illinois
Chicago Corporate Team Building - Illinois
East St. Louis Corporate Team Building - Illinois
Moline Corporate Team Building - Illinois
Naperville Corporate Team Building - Illinois
Peoria Corporate Team Building - Illinois
Rock Island Corporate Team Building - Illinois
Rockford Corporate Team Building - Illinois
Springfield Corporate Team Building - Illinois
Urbana Corporate Team Building - Illinois
Whether your business is located in Illinois or you are planning an offsite in the Land of Lincoln, Professional Teambuilding will help you make your event a success.
Choose a Team Building Activity
Choose from the most cutting edge content and the most exciting team building activities & themes. We are here to serve you and to unleash the unlimited potential within your team. Reach out, call or email and let's get started!
Facts about Illinois
A Great Team Building Location
Illinois, the "Land of Lincoln" is well know as the place where Abraham Lincoln began the political career that made him one of our nations most revered Presidents. Illinois has always been a center for economic, political and scientific breakthroughs. Illinois was home to the world's first Skyscraper in 1885 and today is home to The Sears Tower, the tallest building on the North American continent.
Illinois name was given by the state's explorers after the indigenous Illiniwek people, a consortium of Algonquin tribes that thrived in the area. The word Illiniwek means simply "the people." Today, Illinois is home to Chicago, the third largest city in the United States. The 2005 total gross state product for Illinois was nearly $550 billion, making it the 5th largest state economy in the nation.
Illinois' agricultural outputs are corn, soybeans, hogs, cattle, dairy products, and wheat. Its industrial outputs are machinery, food processing, electrical equipment, chemical products, publishing, fabricated metal products, transportation equipment, petroleum and coal.
Illinois is known as the "Land of Lincoln" after Abraham Lincoln, the 16th U.S. President, who is buried in Springfield, Illinois and spent much of his life there before becoming President. It is not surprising that Illinois was the first state to ratify the 13th Amendment to the Constitution abolishing slavery.
The 4th President of the United States, Ronald Reagan, was also born in Illinois in a place called Tampico. Other famous people from Illinois:
Hillary Rodham Clinton - First Lady to President Bill Clinton, Senator
John Deere - Invented the first successful steel plow; born in Vermont lived in Grand Detour.
Walt Disney - Creator of Mickey Mouse & founder of the Disneyland® and Walt Disney World® Theme Parks
George Ferris - Inventor of the Ferris wheel
Marshall Field - Established the Marshall Field & Company, the largest retail business in the world at that time
Robin Williams - Actor
Jimmy Connors - Tennis Champion
Ernest Hemingway - Nobel Prize winning author
Shel Silvertstein - Author of children's books such as Where the Sidewalk Ends and The Giving Tree
Looking forward to working with you
Illinois is a great location for team building, leadership, strategic planning & motivational events.
Call Professional Teambuilding so we can talk with you about the results you want to achieve and how we can help you achieve them.