Idaho CORPORATE TEAMBUILDING EVENTS, SEMINARS, ACTIVITIES & WORKSHOPS
Team Building in Idaho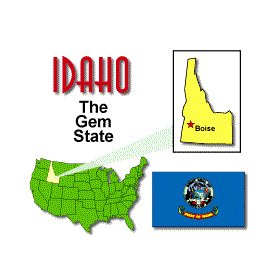 Professional Teambuilding provides your team the most powerful corporate team building events, team building seminars, team building activities and team building workshops available at your venue or ours in Idaho, throughout the United States & around the world.
Choose an Idaho Teambuilding Location
Choose from the following Idaho locations and venues or let us know where you would like to have your event.
Boise Corporate Team Building - Idaho
Coeur d'Alene Corporate Team Building - Idaho
Idaho Falls Corporate Team Building - Idaho
Moscow Corporate Team Building - Idaho
Pocatello Corporate Team Building - Idaho
Whether your business is located in Idaho or you are planning an offsite in the Gem State, Professional Teambuilding will help you make your event a success.
Choose a Team Building Activity
Choose from the most cutting edge content and the most exciting team building activities & themes. We are here to serve you and to unleash the unlimited potential within your team. Reach out, call or email and let's get started!
Facts about Idaho
A Great Team Building Location
The State of Idaho has a very unusual name surrounded by an unusual story. When a name was being selected, someone suggested "Idaho," claiming that it was an Indian term meaning "gem of the mountains" which was not actually the case. Eventually, though, the controversy was forgotten, and our modern-day state is known as Idaho - the Gem State.
Idaho is known for its beautiful natural vistas and for its world famous potatoes It is an important agricultural state, producing nearly one third of the potatoes grown in the United States. Other important agricultural products are beans, lentils, sugar beets, cattle, dairy products, wheat, and barley
Famous people from Idaho include:
Joe Albertson - Grocery chain founder, opened his first grocery store in Boise.
Gutzon Borglum - The Sculptor of Mount Rushmore; born near Bear Lake.
Philo T. Farnsworth - Inventor of television. He first came up with the idea when he was only 14 years old. Emigrated to Rigby in 1919 at the age of 11.
Sacagawea - The Shoshone Indian that interpreted for explorers Lewis and Clark; born in eastern Idaho.
Picabo Street - skier, 2-time Olympic medalist, born in Triumph.
One of the highest mountain ranges in Idaho includes Heaven's Gate Lookout, where sightseers can look into four states.
Looking forward to working with you
Idaho is a great location for team building, leadership, strategic planning & motivational events.
Call Professional Teambuilding so we can talk with you about the results you want to achieve and how we can help you achieve them.