Georgia CORPORATE TEAMBUILDING EVENTS, SEMINARS, ACTIVITIES & WORKSHOPS
Team Building in Georgia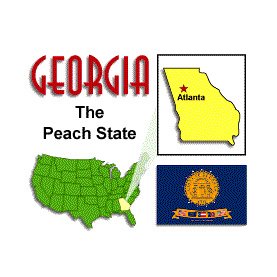 Professional Teambuilding provides your team the most powerful corporate team building events, team building seminars, team building activities and team building workshops available at your venue or ours in Georgia, throughout the United States & around the world.
Choose a Georgia Teambuilding Location
Choose from the following Georgia locations and venues or let us know where you would like to have your event.
Athens Corporate Team Building - Georgia
Atlanta Corporate Team Building - Georgia
Augusta Corporate Team Building - Georgia
Columbus Corporate Team Building - Georgia
Macon Corporate Team Building - Georgia
Marietta Corporate Team Building - Georgia
Rome Corporate Team Building - Georgia
Roswell Corporate Team Building - Georgia
Savannah Corporate Team Building - Georgia
Whether your business is located in Georgia or you are planning an offsite in the Peach State, Professional Teambuilding will help you make your event a success.
Choose a Team Building Activity
Choose from the most cutting edge content and the most exciting team building activities & themes. We are here to serve you and to unleash the unlimited potential within your team. Reach out, call or email and let's get started!
Facts about Georgia
A Great Team Building Location
Georgia is known as the "Peach State" because of it's reputation for producing the highest quality peaches. Georgia grown peaches are recognized for their superior flavor, texture, appearance and nutritious qualities that promote a healthy, balanced diet. Georgia has also been called "Empire State of the South" because of its distinction as a center for economic leadership and growth.
Georgia was one of the thirteen American colonies and was the last to be established as a colony. It became the fourth state after ratifying the United States Constitution on January 2, 1788. With a population approaching 9 million, Georgia is one of the fastest growing states in the nation.
The state song, "Georgia on My Mind" was originally written about a woman of that name, but after Georgia native Ray Charles sang it, the state legislature voted it the state song. Ray Charles was invited to sing it on the legislative floor when the bill was passed. This act is viewed as historically significant as it symbolized to many the move towards equality for all.
Georgia's agricultural outputs are poultry and eggs, peanuts, cattle, hogs, dairy products, and vegetables. Its industrial outputs include textiles & apparel, transportation equipment, food processing, paper products, chemical products and electric equipment. Georgia is also known as the Granite Capital of the World.
Amazingly, most of Georgia's large lakes are artificial bodies of water constructed by utility companies for power generation, or by the United States Army Corps of Engineers for flood control.
Famous entertainers from Georgia include Kim Basinger, James Brown and Ray Charles. Athletes who had an impact on politics that called Georgia home include Hulk Hogan and Jackie Robinson. Media mogul Ted Turner hails from Georgia. Also from Georgia are former President Jimmy Carter, Martin Luther King, Jr., and Franklin D. Roosevelt (though he was born in New York, he had a second home in Georgia and spent the twilight of his life there).
Looking forward to working with you
Georgia is a great location for team building, leadership, strategic planning & motivational events.
Call Professional Teambuilding so we can talk with you about the results you want to achieve and how we can help you achieve them.