Delaware CORPORATE TEAMBUILDING EVENTS, SEMINARS, ACTIVITIES & WORKSHOPS
Team Building in Delaware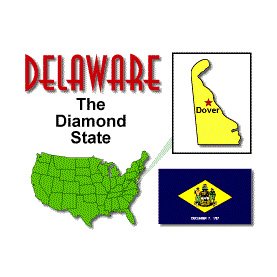 Professional Teambuilding provides your team the most powerful corporate team building events, team building seminars, team building activities and team building workshops available at your venue or ours in Delaware, throughout the United States & around the world.
Choose a Delaware Teambuilding Location
Choose from the following Delaware locations and venues or let us know where you would like to have your event.
Dover Corporate Team Building - Delaware
Elsmere Corporate Team Building - Delaware
Georgetown Corporate Team Building - Delaware
Milford Corporate Team Building - Delaware
New Castle Corporate Team Building - Delaware
Rehoboth Beach Corporate Team Building - Delaware
Wilmington Corporate Team Building - Delaware
Whether your business is located in Delaware or you are planning an offsite in The Diamond State, Professional Teambuilding will help you make your event a success.
Choose a Team Building Activity
Choose from the most cutting edge content and the most exciting team building activities & themes. We are here to serve you and to unleash the unlimited potential within your team. Reach out, call or email and let's get started!
Facts about Delaware
A Great Team Building Location
Geographically, Delaware is the second smallest state in the United States yet Delaware's economy generally outperforms the national economy. It is often called the Diamond State, indicating that it is very small but very valuable. This nickname was given to Delaware, according to legend, by Thomas Jefferson because he described Delaware as a "jewel" among states due to its strategic location on the Eastern Seaboard.
Delaware was one of the original 13 states and is also known as the "First State" as it was the first to ratify the United States Constitution.
Delaware's agricultural output consists of poultry, nursery stock, soybeans, dairy products and corn. Its industrial outputs include chemical products, processed foods, paper products, and rubber & plastic products. Deleware is home to Dover International Speedway & Dover Downs (what may be the only co-located horse and car-racing facility in the nation with the horse track inside the race track). DIS, also known as the Monster Mile, hosts two NASCAR races each year.
Delaware's climate is moderated by the effects of the Atlantic Ocean. The southern third of the state has a mild subtropical climate, with hot, humid summers and mild winters. The middle portion is the transition to the upper portion of the state, which has a warm continental climate and receives occasional winter snowfall.
Famous people from Delaware include:
Richard Allen - Founder of the African Methodist Episcopal Church.
Annie Jump Cannon - Astronomer
Eleuthère Irénée du Pont - Industrialist and founder of the DuPont Company
Henry Heimlich - Surgeon and inventor
Elisabeth Shue - Actress famous for roles in movies includingThe Karate Kid
Looking forward to working with you
Delaware is a great location for team building, leadership, strategic planning & motivational events.
Call Professional Teambuilding so we can talk with you about the results you want to achieve and how we can help you achieve them.