Connecticut CORPORATE TEAMBUILDING EVENTS, SEMINARS, ACTIVITIES & WORKSHOPS
Team Building in Connecticut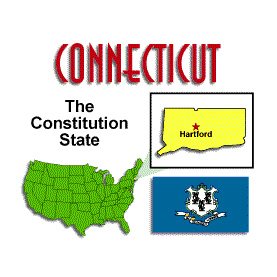 Professional Teambuilding provides your team the most powerful corporate team building events, team building seminars, team building activities and team building workshops available at your venue or ours in Connecticut, throughout the United States & around the World.
Choose a Connecticut Teambuilding Location
We will bring your results-producing team building, leadership or motivational event to any location.
Choose from the following Connecticut locations and venues or let us know where you would like to have your event.
Bridgeport Corporate Team Building - Connecticut
Danbury Corporate Team Building - Connecticut
Greenwich Corporate Team Building - Connecticut
Hartford Corporate Team Building - Connecticut
Middletown Corporate Team Building - Connecticut
New Haven Corporate Team Building - Connecticut
New London Corporate Team Building - Connecticut
Norwich Corporate Team Building - Connecticut
Stamford Corporate Team Building - Connecticut
Waterbury Corporate Team Building - Connecticut
Whether your business is located in Connecticut or you are planning an offsite in The Constitution State, Professional Teambuilding will help you make your event a success.
Choose a Team Building Activity
Choose from the most cutting edge content and the most exciting team building activities & themes. We are here to serve you and to unleash the unlimited potential within your team. Reach out, call or email and let's get started!
Facts about Connecticut
A Great Team Building Location
Connecticut was designated the "Constitution State" by its General Assembly in 1959. Many historians claim that Connecticut's "Fundamental Orders of 1638/39" were the first written constitution in history. A former Chief Justice of the Connecticut Supreme Court, supported this position, stating that "never had a company of men deliberately met to frame a social compact for immediate use, constituting a new and independent commonwealth, with definite officers, executive and legislative, and prescribed rules and modes of government, until the first planters of Connecticut came together for their great work on January 14th, 1638-9."
Connecticut was one of the original thirteen American colonies. The name "Connecticut" comes from the Mohegan Indian word "Quinnehtukqut" meaning "Long River Place" or "Beside the Long Tidal River." Connecticut is the fifth colony to become a state.
In addition to being called the Constitution State, Connecticut has also been known as the Nutmeg State, the Provisions State, and the Land of Steady Habits.
Connecticut has a rich history as it developed industrially. Originally a farm economy, the development by Eli Whitney of the system of precision manufacturing of interchangeable parts and the assembly line in the late 1700s made Connecticut into a major center of manufacturing.
Between 1800 and 1860, Connecticut earned the nickname "the arsenal of democracy" as manufacturers applied the system to the manufacture of economically priced high quality firearms. Another area where precision manufacture led to industrial dominance for Connecticut was in the manufacture of clocks, watches, and other timepieces. This state is also known for bicycle manufacturing. Albert Pope saw a bicycle in Philadelphia in 1876 and was immediately enthralled with the concept of an "ever-saddled horse that eats nothing and requires no care." He subsequently founded the first bike manufacturing company in America.
Famous people from Connecticut include:
Phineas T. Barnum - One founder of the Ringling Brothers Barnum and Bailey Circus
Samuel Clemens (Mark Twain) - Author of Huckleberry Finn; lived in Hartford.
Samuel Colt - Inventor and founder of the Colt firearm company
Charles Goodyear - Inventor of vulcanized rubber
Ella Grasso - The first woman to be elected governor of a state
Dorothy Hamill - Olympic gold medalist ice skater
Nathan Hale - A martyr soldier of the American Revolution
Katharine Hepburn - Famous actress who won four Academy Awards for best actress
Mary Kies, - The first woman to receive a US patent
Harriet Beecher Stowe - Author of Uncle Tom's Cabin
Noah Webster - Author of the first dictionary published in 1807
Looking forward to working with you
Connecticut is a great location for team building, leadership, strategic planning & motivational events.
Call Professional Teambuilding so we can talk with you about the results you want to achieve and how we can help you achieve them.