Colorado CORPORATE TEAMBUILDING EVENTS, SEMINARS, ACTIVITIES & WORKSHOPS
Team Building in Colorado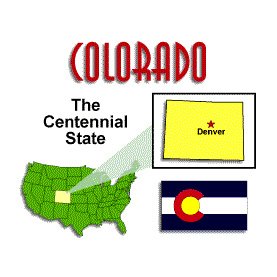 Professional Teambuilding provides your team the most powerful corporate team building events, team building seminars, team building activities and team building workshops available at your venue or ours in Colorado, throughout the United States & around the World.
Choose an Colorado Teambuilding Location
We will bring your results-producing team building, leadership or motivational event to any location.
Choose from the following Colorado locations and venues or let us know where you would like to have your event.
Aspen Corporate Team Building - Colorado
Aurora Corporate Team Building - Colorado
Boulder Corporate Team Building - Colorado
Colorado Springs Corporate Team Building - Colorado
Denver Corporate Team Building - Colorado
Durango Corporate Team Building - Colorado
Grand Junction Corporate Team Building - Colorado
Pueblo Corporate Team Building - Colorado
Vail Corporate Team Building - Colorado
Whether your business is located in Colorado or you are planning an offsite in The Centennial State, Professional Teambuilding will help you make your event a success.
Choose a Team Building Activity
Choose from the most cutting edge content and the most exciting team building activities & themes. We are here to serve you and to unleash the unlimited potential within your team. Reach out, call or email and let's get started!
Facts about Colorado
A Great Team Building Location
Colorado has been nicknamed the "Centennial State" because it became a state in the year 1876, 100 years after the signing of our nation's Declaration of Independence. Colorado also is called "Colorful Colorado" presumably because of its magnificent scenery of mountains, rivers and plains. This phrase has adorned maps, car license plates, tourist information centers and souvenirs every description.
Colorado is best known as the home of the highest peaks of the Rocky Mountains which contain 54 peaks over 14,000 ft (4,270 m), known as fourteeners.The state was named after the Spanish word "Colorado" which means "reddish colored" that presumably refers to the red sandstone formations in the area or reddish brown color of the Colorado River.
Colorado is home to some of the best skiing in the world as well as some of the most magnificent state and national parks. The Four Corners Monument at its southwestern-most point allows visitors to stand in four states simultaneously--Colorado, Utah, Arizona and New Mexico. The United State Air Force Academy, where many heroic american leaders were educated, is located in Colorado Springs. Another interesting fact, as of 2005, Colorado is the least populous state with a franchise in each of the major professional sports leagues.
Famous people from Colorado include:
Scott Carpenter - One of the original 7 U.S. astronauts and second American to orbit the earth
Ben Nighthorse Campbell - First Native American to serve in the U.S. Senate
Adolph Coors - Founder of the Adolph Coors Company
Jack Dempsey - World Heavyweight Boxing Champion
Douglas Fairbanks - Actor and founder of United Artists with Mary Pickford and Charlie Chaplin
Willard Libby - Nobel Prize winner in chemistry, discovered radio-carbon dating
Looking forward to working with you
Colorado is a great location for team building, leadership, strategic planning & motivational events.
Call Professional Teambuilding so we can talk with you about the results you want to achieve and how we can help you achieve them.