Arkansas CORPORATE TEAMBUILDING EVENTS, SEMINARS, ACTIVITIES & WORKSHOPS
Team Building in Arkansas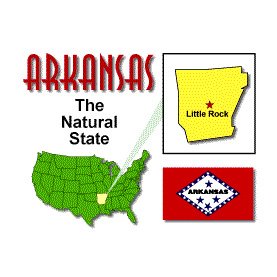 Professional Teambuilding provides your team the most powerful corporate team building events, team building seminars, team building activities and team building workshops available at your venue or ours in Arkansas, throughout the United States & around the World.
Choose an Arkansas Teambuilding Location
Choose from the following Arkansas locations and venues or let us know where you would like to have your event.
Bentonville Corporate Team Building - Arkansas

Fayetteville Corporate Team Building - Arkansas

Fort Smith Corporate Team Building - Arkansas

Hot Springs Corporate Team Building - Arkansas 

Little Rock Corporate Team Building - Arkansas

North Little Rock Corporate Team Building - Arkansas

Springdale Corporate Team Building - Arkansas

Texarkana Corporate Team Building - Arkansas

West Memphis Corporate Team Building - Arkansas
Choose a Team Building Activity
Choose from the most cutting edge content and the most exciting team building activities & themes. We are here to serve you and to unleash the unlimited potential within your team. Reach out, call or email and let's get started!
Facts about Arkansas
A Great Team Building Location
Arkansas was admitted to the Union in 1836. During the early days of statehood, the two U.S. Senators from Arkansas were divided on the spelling and pronunciation. One was always introduced as the Senator from "ARkanSAW" and the other as the Senator from "Ar-KANSAS." In 1881, the state's General Assembly passed a resolution declaring that the state's name should be spelled "Arkansas" but pronounced "Arkansaw." The spelling is attributed to the nationality of the French who first explored the area, while the pronunciation was chosen to honor the Indians who originally inhabited the state.
The scenic beauty of Arkansas, The Natural State, appeals to locals & travelers from all over the country. Arkansas' state park system is one of the best in the country, preserving and interpreting special features of the state's scenic, historic, geologic, and archaeological heritage for this and future generations.
Home to more than 2.4 million people today, it was purchased from France (as part of the Louisiana Territory) in 1803, for $15 million, bringing Arkansas for the first time under the U.S. flag. Arkansas was admitted to the Union as a state in 1836. The Native American term Arkansas means "south wind".
Arkansas also has the distinction of being the home state of former President William Jefferson Clinton. Other well know Americans with connections to Arkansas include: General Douglas MacArthur, Helen Gurley Brown, Glen Campbell, Johnny Cash, John Grisham, Scottie Pippen, Billy Bob Thornton, Mary Steenburgen, and Sam Walton.
Arkansas is a great location for team building, leadership, strategic planning & motivational events.
Whether your business is located in Arkansas or you are planning an offsite in The Natural State, Professional Teambuilding will help you make your event a success.
Looking forward to working with you
We will bring your results-producing team building, leadership or motivational event to any location.
Call Professional Teambuilding so we can talk with you about the results you want to achieve and how we can help you achieve them.