Arizona CORPORATE TEAMBUILDING EVENTS, SEMINARS, ACTIVITIES & WORKSHOPS
Team Building in Arizona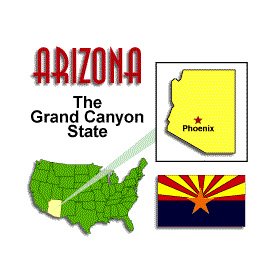 Professional Teambuilding provides your team the most powerful corporate team building events, team building seminars, team building activities and team building workshops available at your venue or ours in Arizona, throughout the United States & around the World.
Choose an Arizona Teambuilding Location
Choose from the following Arizona locations and venues or let us know where you would like to have your event.
Flagstaff Corporate Team Building - Arizona

Mesa Corporate Team Building - Arizona

Phoenix Corporate Team Building - Arizona

Scottsdale Corporate Team Building - Arizona

Tempe Corporate Team Building - Arizona

Tucson Corporate Team Building - Arizona

Yuma Corporate Team Building – Arizona
Choose a Team Building Activity
Choose from the most cutting edge content and the most exciting team building activities & themes. We are here to serve you and to unleash the unlimited potential within your team. Reach out, call or email and let's get started!
Facts about Arizona
A Great Team Building Location
Arizona's most popular nickname, "The Grand Canyon" State, celebrates its most famous natural feature, the Grand Canyon, one of the most spectacular sites in the U.S. Arizona is also known as the Copper State, celebrating its mineral wealth.
Arizona is a large western land that became the 48th state in the U.S. almost a century ago. Its most well know feature is the Grand Canyon, a massive, colorful, steep-sided gorge, carved by the Colorado River, in northern Arizona. The canyon is one of the seven natural wonders of the world and is largely contained in the Grand Canyon National Park—one of the first national parks in the United States. One of our nations great leaders, President Theodore Roosevelt was a major proponent of the Grand Canyon area, visiting on many occasions to enjoy the breathtaking natural scenery.
Arizona is one of the Four Corners States, which means when you go to the NorthEastern corner of the state, you can simultaneously be standing in Arizona, Utah, Colorado and New Mexico.
Famous Arizonans include retiring Supreme Court Justice Sandra Day O'Connor, architect Frank Lloyd Wright, Presidential candidate (2000) and Senator John McCain, and Labor leader Cesar Chavez, who is from Yuma. From the music world, both Alice Cooper and Stevie Nicks of Fleetwood Mac are from Phoenix and Linda Ronstadt is from Tucson. Lynda Carter, TV's Wonder Woman grew up in Scottsdale, as did acclaimed movie maker Steven Spielberg.
Arizona is a great location for team building, leadership, strategic planning & motivational events.
Looking forward to working with you
Whether your business is located in Arizona or you are planning an offsite in the Grand Canyon State, Professional Teambuilding will help you make your event a success.
Call Professional Teambuilding so we can talk with you about the results you want to achieve and how we can help you achieve them.