Team Apollo
Mission to the Moon™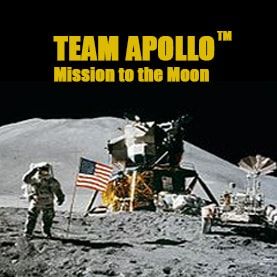 Your mission -- land an astronaut on the moon and return your team safely to earth. You and your team will work together to plan and execute every aspect of the mission. No matter what the challenge, you will learn the tools and skills to achieve what was previously thought impossible.
Your event begins with your "new astronaut recruit" orientation followed by intensive astronaut training designed to let your team prove that you have "the right stuff". Once you are ready, your mission to the moon begins.
What awaits your team in the vast unknown of space? What challenges will you face, if and when your team lands on the moon? What will it take to return safely home?
Become an unstoppable team as you overcome impossible odds and carve your place in history as Team Apollo.