Alaska CORPORATE TEAMBUILDING EVENTS, SEMINARS, ACTIVITIES & WORKSHOPS
Team Building in Alaska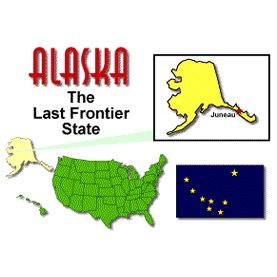 Professional Teambuilding provides your team the most powerful corporate team building events, team building seminars, team building activities and team building workshops available at your venue or ours in Alaska, throughout the United States & around the world.
Choose an Alaska Teambuilding Location
Choose from the following Alaska locations and venues or let us know where you would like to have your event.
Anchorage Corporate Team Building - Alaska
Barrow Corporate Team Building - Alaska
Fairbanks Corporate Team Building - Alaska
Juneau Corporate Team Building - Alaska
Ketchikan Corporate Team Building - Alaska
Nome Corporate Team Building - Alaska
Sitka Corporate Team Building - Alaska
Skagway Corporate Team Building - Alaska
Valdez Corporate Team Building - Alaska
Choose a Team Building Activity
Choose from the most cutting edge content and the most exciting team building activities & themes. We are here to serve you and to unleash the unlimited potential within your team. Reach out, call or email and let's get started!
Facts about Alaska
A Great Team Building Location
Alaska's coastline, at 6,640 miles in length, is longer than all other states coastlines combined. It is the Untied States largest state, measuring 1,400 miles in length and 2,700 miles in width. Admitted as the 49th state on January 3, 1959, Alaska is commonly referred to as "The Last Frontier" State because of its distance from the lower 48 states and its rugged landscape & climate.
Home to approximately 630,000 people, Alaska is the 49th of the 50 United States. The name "Alaska" is most likely derived from the Aleut word "Alyeska", which means "greater land", as opposed to the Aleut word "Aleutia", which means "lesser land." The island chain extending west from the southern tip of the Alaska Peninsula is called the Aleutian Islands.
With its numerous islands, Alaska has nearly 34,000 miles (54,700 km) of tidal shoreline. Alaska is one of the most beautiful places on earth and is home to vast acreage of national and state parks. It is also the location of the tallest mountain on the North American Continent, Denali. Denali or "The High One" is the Native American word for Mount McKinley in the mountain chain called the Alaska Range. It is one of the "7 Summits" or "Seven Summits".
Alaska is a great location for team building, leadership, strategic planning & motivational events.
Looking forward to working with you
Whether your business is located in Alaska or you are planning an offsite in this great state, Professional Teambuilding will help you make your event a success.
Call Professional Teambuilding so we can talk with you about the results you want to achieve and how we can help you achieve them