ALABAMA CORPORATE TEAMBUILDING EVENTS, SEMINARS, ACTIVITIES & WORKSHOPS
Team Building in Alabama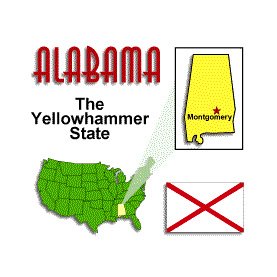 Professional Teambuilding provides your team the most powerful corporate team building events, team building seminars, team building activities and team building workshops available at your venue or ours in Alabama, throughout the United States & around the world.
Choose an Alabama Teambuilding Location
Choose from the following Alabama locations and venues or let us know where you would like to have your event.
Birmingham Corporate Team Building - Alabama
Gadsden Corporate Team Building - Alabama
Huntsville Corporate Team Building - Alabama
Mobile Corporate Team Building - Alabama
Montgomery Corporate Team Building - Alabama
Selma Corporate Team Building - Alabama
Tuscaloosa Corporate Team Building - Alabama
Choose a Team Building Activity
Choose from the most cutting edge content and the most exciting team building activities & themes. We are here to serve you and to unleash the unlimited potential within your team. Reach out, call or email and let's get started!
Facts about Alabama
A Great Team Building Location
Alabama is known as the Yellowhammer State. Yellowhammer is the name of a bird in the woodpecker family, named from the way it hammers trees with its beak and the flash of yellow it displays on the underside of its wings. The bird's colors of gray and yellow were said to resemble the uniform of a Confederate cavalryman, and an Alabama regiment wore yellowhammer feathers in their hats. These stories and the widespread abundance of the species led to the yellowhammer's selection as the state bird.
Home to approximately 4.5 million people, Alabama is the 22nd state admitted into the U.S. Many famous people were born in Alabama including: Hank Aaron, Charles Barkley, Jimmy Buffet, Brett Butler, Truman Capote, Courtney Cox, Helen Keller, Carl Lewis, Willie Mays, Joe Namath, Jesse Owens, and Rosa Parks.
Whether your business is located in Alabama or you are planning an offsite in this great state, Professional Teambuilding will help you make your event a success.
Looking forward to working with you
Alabama is a great location for team building, leadership, strategic planning & motivational events.
Call Professional Teambuilding so we can talk with you about the results you want to achieve and how we can help you achieve them.